Atlas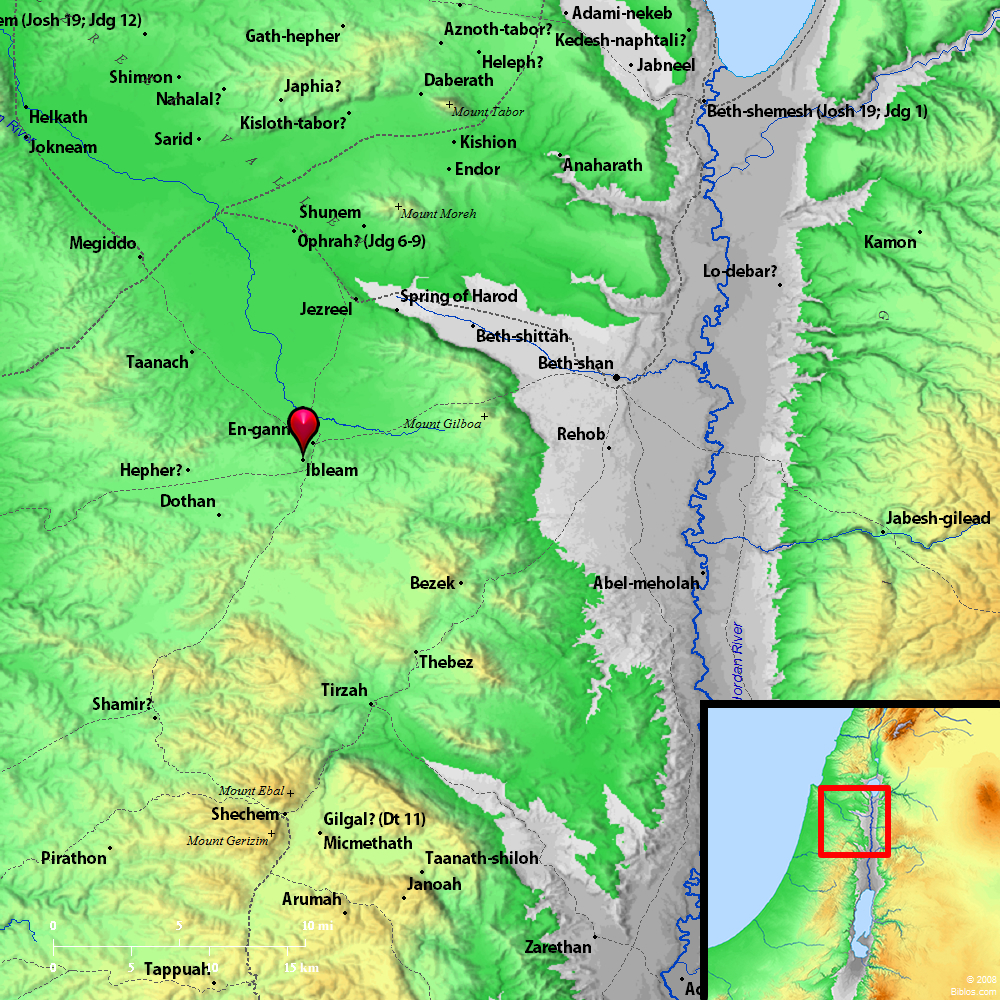 ---
Maps Created using Biblemapper 3.0
Additional data from OpenBible.info
---
You are free to use up to 50 Biblos coprighted maps (small or large) for your website or presentation. Please credit Biblos.com.
Occurrences
1 Chronicles 6:70
and out of the half-tribe of Manasseh, Aner with its suburbs, and Bileam with its suburbs, for the rest of the family of the sons of Kohath.
Encyclopedia
BILEAM
bil'-e-am (bil`am; Iblaam): A town in the territory of Manasseh assigned to the Kohathite Levites (1 Chronicles 6:70), probably the same as Ibleam (Joshua 17:11, etc.), and identical with the modern Bel`ameh, half a mile South of Jenin.
Strong's Hebrew
H1109b: Bilam
a city in Manasseh